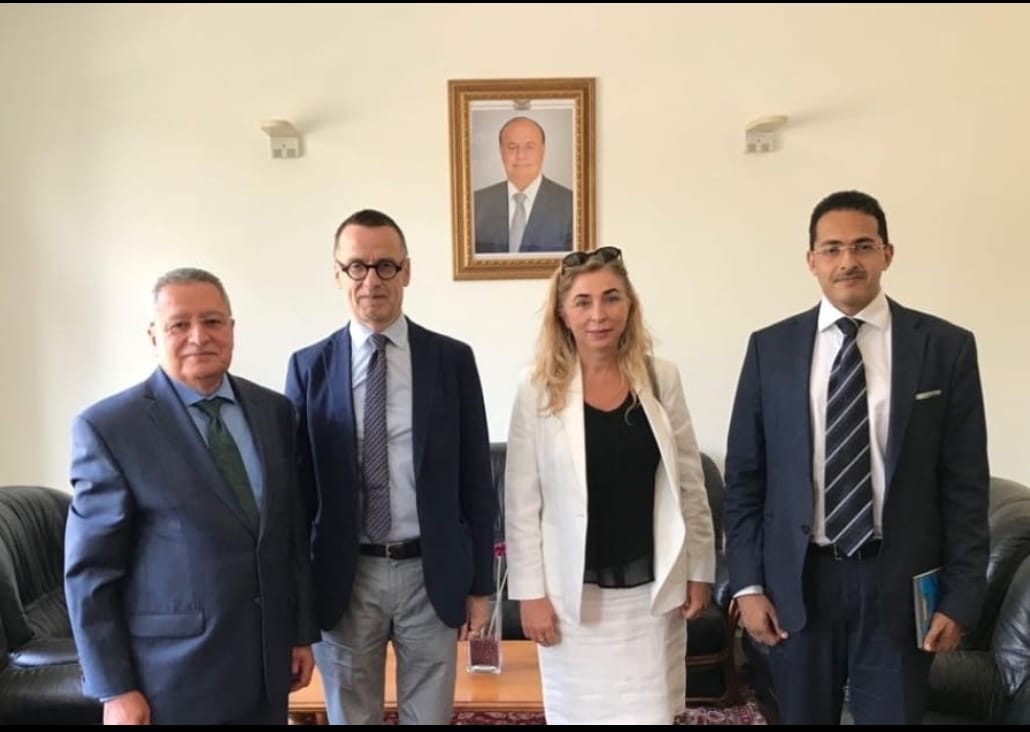 BRUSSELS-SABA
Yemen's ambassador to Brussels and head of the country's mission to the European Union, Mohamed Taha Mustafa, received the Managing Director for the Middle East and North Africa at the European External Action (EEAS) Fernando Gentilini and the head of Division Arabian Peninsula, Iraq and Regional Policies at the EEASRosamaria Gili.
His talks with them focused on the situations in Yemen particularly the Houthi militia's stubborn rejection and cunning evasion of the UN Special Envoy Martin Griffiths' proposalto the militia to cede control of the Red Sea port city of Hodeidah to the government in a peaceful UN-supervised way.
Mustafa affirmed the government's commitment to peace initiativesthat conform with the internationally recognized terms of reference for peace.
He pointed to Iran's interferencesand provision of the coupist militia with money, arms and military experts along with political support. He cited the international experts panel'sreport on this Iranian support with missiles and drones.