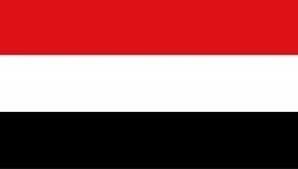 ADEN - SABA
The Yemeni government has expressed its support for the Arab Coalition's announced measures to protect shipping south of the Red Sea and in Bab al-Mandab strait in particular.
The Coalition's spokesman Cl. Turk al-Maliki told reporters on Wednesday that the Coalition, in coordination with the international community, has taken all the necessary measures to ensure the continued freedom of shipping in the Red Sea, days after the Iran affiliate Houthi rebels attacked a Saudi oil tanker and slightly damaged it.
Following Maliki's statements,the Yemeni foreign ministry issed a statement calling on the United Nations Security Council to assume its responsibilities to secure international navigation.
"Protecting international shipping lane in the south of the Red Sea and Bab al-Mandab region is not solely the task of the Yemeni government and theCoalition," read the foreign ministry's statement."It (south of the Red Sea) is a vital territory where there is international trade and shared interests of all countries of the world."