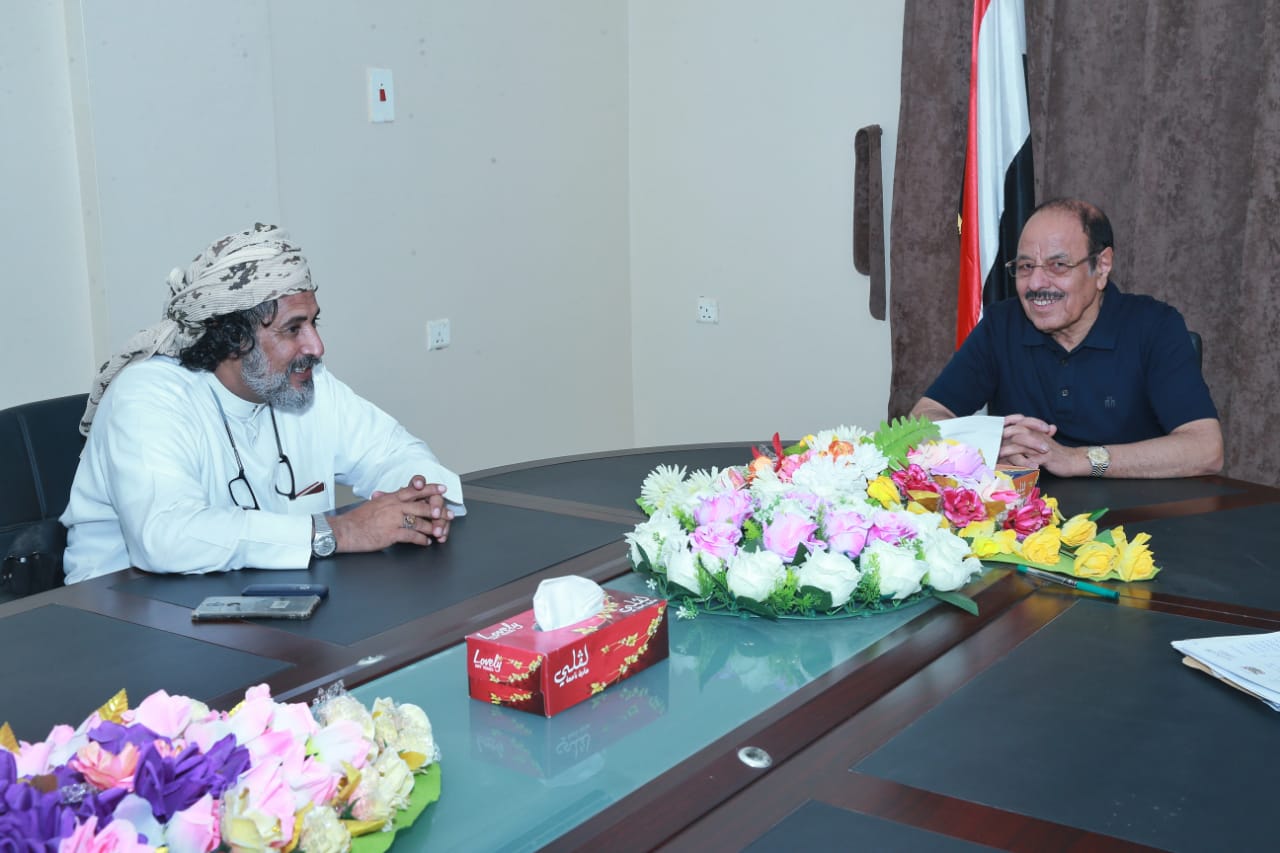 HUDRAMOUT-SABA
Vice President (Lt Gen) Ali Mohssen Saleh met Monday with governor of Al-Jawf province Maj. General Ameen Al-Aqaimi.
Al-Aqaimi reported to (Lt Gen) Mohssen about the situations in the province and the efforts have been made by the local authority to improve basic services in the government-held regions.
Ongoing battles have been fought by the armed forces backed by Suadi-led Arab Coalitions against the Iran-backed Houthi putischist militia the province were also touched upon.
The Vice President commended the local authority's efforts aimed to reinstate the government's institutions and basic services.
(Lt Gen) Mohssen also lauded the sacrifices the troops have been making in battling Houthi militia backed by Arab Coalition Forces in different fronts in the province.