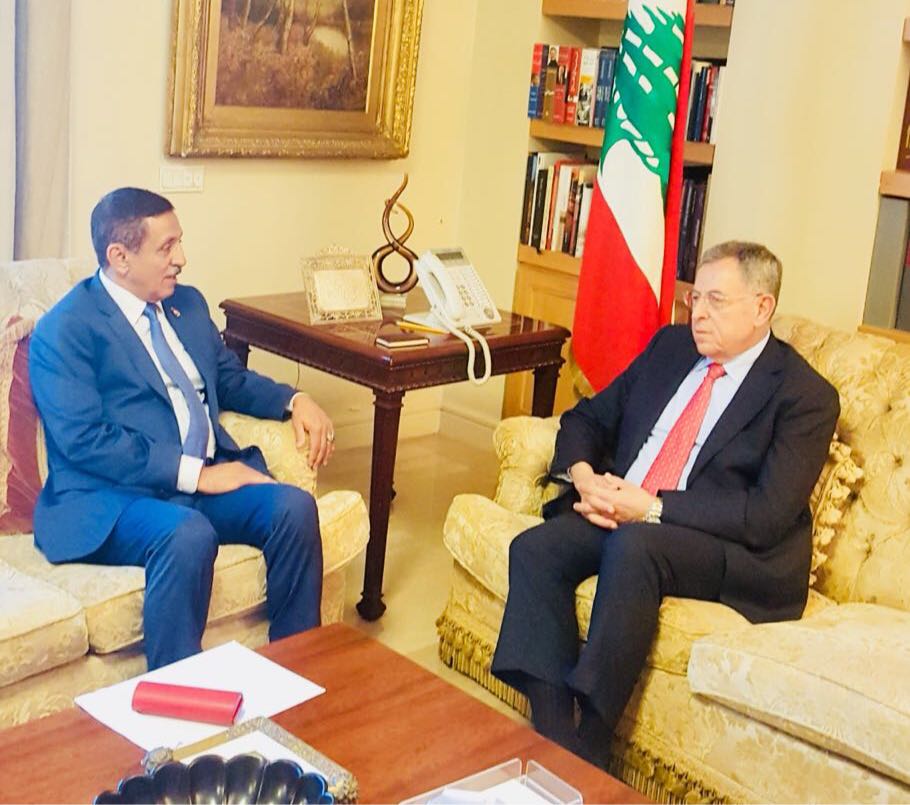 BEIRUT - SABA
Yemen's ambassador to Beirut, Abdullah al-Doays said the Houthi militia are using the Red Sea port city of Hodeidah to threaten international shipping and smuggle in Iranian-made arms.
He made the remarks in a meeting with the former Lebanese prime minister Fuoad Siniora, in Beirut on Monday.
Al-Doays briefed Siniora on the latest developments in Yemen and the efforts exerted by the government to liberate Hodeidah port and city from the militia and protect shipping in the Red Sea.
He renewed the government's in a peace deal founded on the Gulf Initiative, the outcomes of the National Dialogue Conference and the relevant UN Security Council resolutions, particularly resolution 2216.
The Yemeni government reiterated its support for UN Special Envoy Martin Griffiths to broker such a settlement.
He said that besides the attacks on oil tankers in the Red Sea the militia confiscates relief aid shipments that arrive for the people they impoverished by the coup they mounted in 2014 and conflict they triggered in 2015 which triggered an unprecedented humanitarian crisis in Yemen.
Siniora affirmed his support for all steps taken by the government and the Arab Coalition to reverse the coup and restore the government's control over all provinces and state institutions.