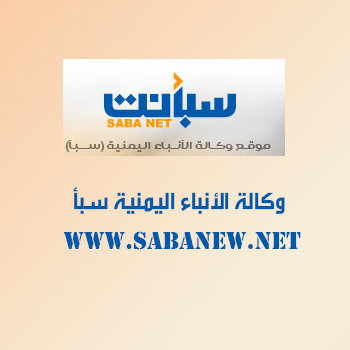 ANKARA –SABA
Yemen's Ambassador to Ankara, Abdullah Al-Saadi, reiterated the keenness of government to securing peace with the Houthi rebels, as was manifest through its participations in the different rounds of peace talks held in Geneva, Biel and Kuwait.
In a press conference attended by a number of Turkish media, Al-Saadi reviewed the latest developments in Yemen and the government's support for the efforts of the UN Special Envoy Martin Griffiths to mediate a settlement that ends the Houthi coup, the cause of the years long conflict, and establishes peace.
He said that the Houthi militia have no intention for peace, because they don't make their own decisions, but rather take it from Iran.
He said that the outcomes of the National Dialogue Conference (NDC) of 2013-2014 prescribe solutions to all causes of conflict in Yemen and specify the form of the Yemeni state as a federation of six regions.
" But the Houthi militia with the help of their erstwhile ally, the former president Ali Abdullah Saleh, turned on the political process and the NDC outcomes. President Abd-Rabbu Mansour Hadi then made great efforts to save the political process and avoid going to war, but the militias insisted on igniting the war in various Yemeni provinces.
He stressed the need for a solution based on the three terms of reference; the GCC Initiative, the NDC outcomes and the relevant UN Security Council resolutions, foremost of which is resolution no. 2216. He stressed that any settlement inconsistent with these references will not lead to a sustainable peace.
He highlighted the importance of intervention by the Arab Coalition as per Hadi's request to save the Yemeni people from the Iran-backed militia and restore the state and rescue the political process.
He said that the Iranian agenda in Yemen is doomed to failure and defeat.
Commenting on the government's move to wrest the port city of Hodeidah from Houthis control, he pointed out that the decision was made after all the opportunities for a peaceful Houthi withdrawal were rejected by the militants.
He said that the offensive will lead to protecting the international navigation in the Red Sea and the Bab al-Mandab strait from the Houthi repeated attacks and will put an end to the smuggling of arms and missiles to the Houthis.
He commended the brotherly support of the Kingdom of Saudi Arabia, the United Arab Emirates and the rest of the Arab Coalition as well as Turkey to alleviating the humanitarian crisis that resulted from the Houthi war.