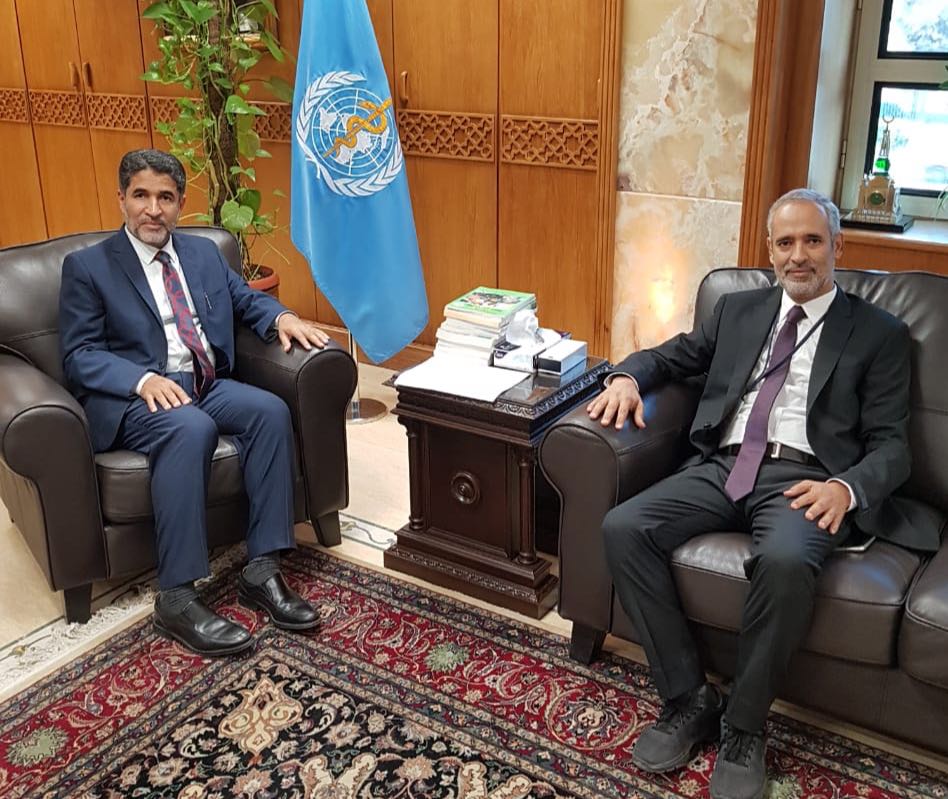 CAIRO-SABA
Deputy Minister of Public Health and Population Dr. Abdullah Dahan met with the WHO Regional Director for Eastern Mediterranean, Dr Ahmed Al-Mandhari.
During the meeting, they discussed the WHO support to our country and means of enhancing it in various aspects, as well as opening theWHO branchoffices in Yemen especially in the temporary capital Aden, and upgrading their capabilities to cope with the developments on the Yemeni landscape.
Dahanthanked on the Government's behalf the efforts of the WHO in supporting the health sector in our country.
He also talked with the WHO's officials in charge of epidemiological programs, especially malaria and dengue fever programs the ways to activate these program and raise the capabilities of their manpower to achieve the best results in combating and reducing epidemics.