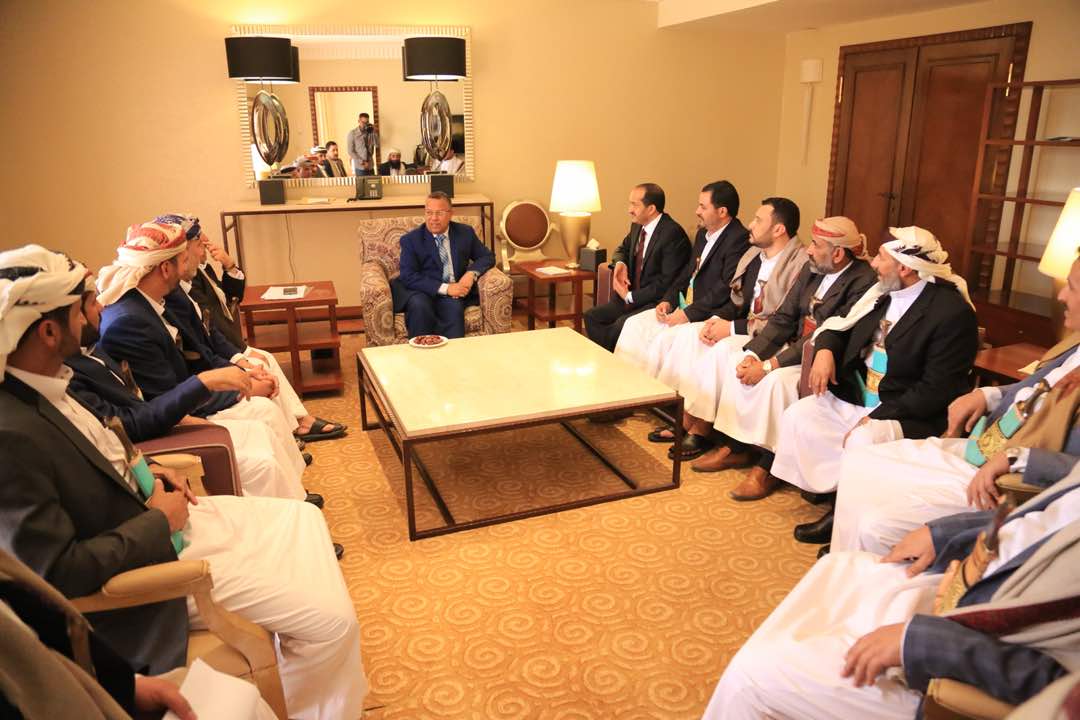 RIYADH-SABA
Prime Minister Dr. Ahmed bin-Daghr praised the sacrifices of the people of Saada province toward restoring the state andreversing the coup of the Houthi militiawhich has its stronghold inthatprovince.
Bin-Daghr made the remarks in a meeting this morning with a number of Saadatribal chieftains in the presence of Agriculture Minister Othman Mujalli.
"The people of Saada refuse to return to the era of ignorance and underdevelopment and Imamite(dynastical reign) and look forward to a promising future within the federal Yemen," said bin-Daghr.
He said that the ongoing battles are meant to " to preserve the republic and our unity, federal state and national identity."
He said that the rebel militia are trying to replace Yemen's identity with the Persian one and the sectarian ideology that Yemenis reject."
The Saada chieftains affirmed their stand by the side of the government President Abd-Rabbu Mansour Hadi in the face of the devastating Houthi agenda that has been roiling the province since the 1990s.