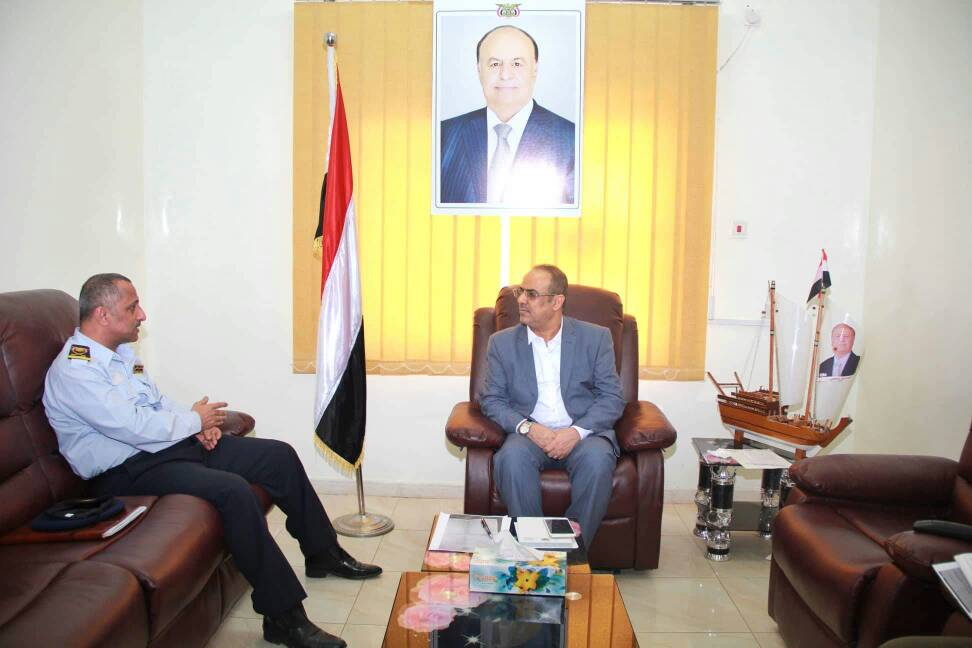 ADEN-SABA
Deputy Prime Minister, Minister of Interior Eng. Ahmed Almayssari met Sunday with the Chairman of Coast Guards Authority (CGA) Maj. General Khaled Al-Qamli.
The meeting aimed to discus several significant topics pertaining to the (CGA)'s actions and the need to develop its capacities so that it can do its job effectively.
General Al-Qamli detailed Almayssari on the problems facing the (CGA), underling the importance of equipping the Authority with the necessary resources .
The Deputy Premier commended the efforts exerted by the (CGA); promising to provide it with every necessary support within available capacities.