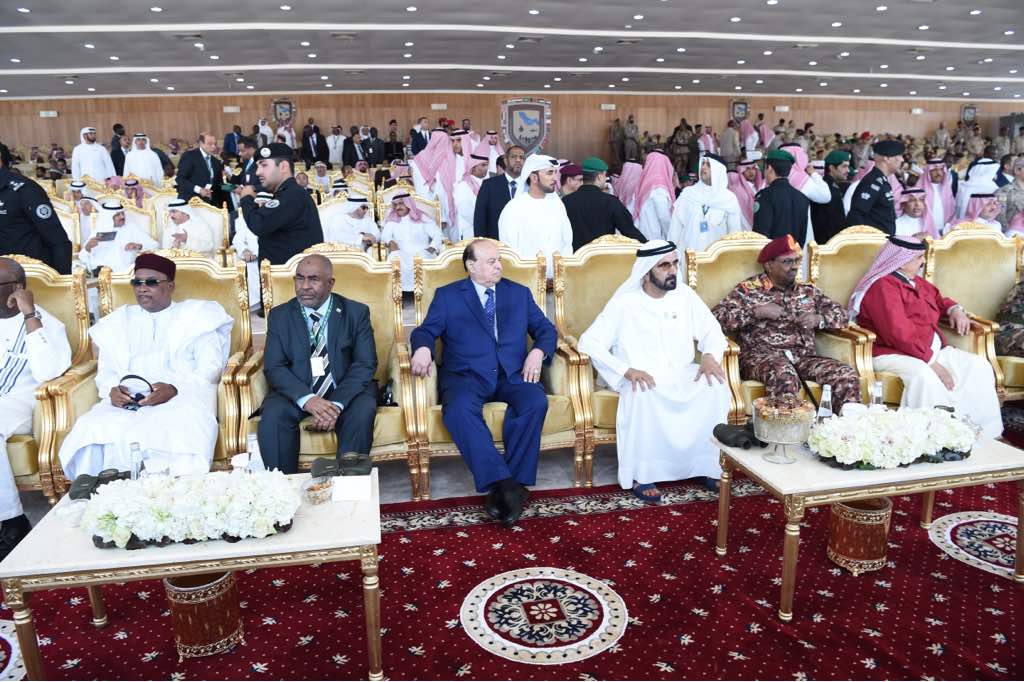 DHAHRAN - SABA
His Excellency President Abd-Rabbu Mansour Hadi, the Supreme Commander of the Armed Forces, attended the closing ceremony of the Joint Gulf Shield-1 at Dhahran Air Base in the east of Saudi Arabia.
The event which King Salman bin Abdulaziz Al Saud, of Saudi Arabia, patronized to the end brought together His Highness Crown Prince Mohammed bin Salman bin Abdulaziz Al Saud and the leaders and top representatives of 25 brotherly and friendly countries.
Hadi expressed his admiration of the high performance of the Saudi Arabian forces and the forces of other members of the Arab Coalition as well as of other countries. He accounted the professionalism shown in the drill a guarantee for defending the Arab world and counter the exotic hostile ambitions of expansion in the Arab world.