[18/10/2020 01:41]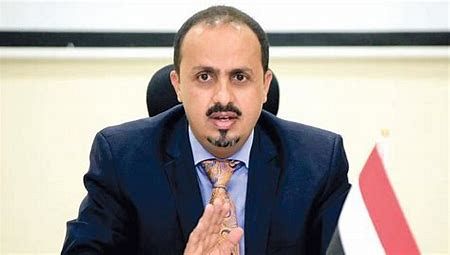 RIYADH-SABA
Minister of Information Mu'amar al-Iryani has said sending an officer worked under Qasem Sulaimani as military ruler to Sana'a by Iran and its recent statements on plans for selling weapons to Houthi militia reveals future stages' signs.

Talking to Saba on Sunday, al-Iryani added that this escalation is an extension to Iranian aggression against Yemeni people for five years and conspiracy against Yemen's security and stability and against the region and international interests.

He pointed out the available information confirms that the so-called Hassan Erllo is a mullah and commander trainer on anti-crafts weapons and also a trainer to terrorists and elements affiliated with Hezbollah at Yehonar camp northern Tehran.

Appointing Erllo an ambassador to Houthi militia is not new in their relations and will not add anything new in the ongoing battle but this confirms Iran's full patronage and support to Houthi coup against the state.


---

Projects worth USD 1.2 million launched in Shabwah

Aden Governor confirms priority of service projects

Masam removes 1,081 Houthi-laid landmines and other explosive devices

Transport Minister, UNDP representative discuss supporting Yemen transport projects

Yemen expresses its condolences to Pakistan

Deputy FM receives Chinese Charge d'affaires

Brig. Bashir Saif Ghobair appointed as Commander of the Homeland Shield Forces

A decree by Chairman of the Presidential Leadership Council about establishing homeland shield forces

Board of Directors of Central Bank of Yemen Calls on Government to Keep on Economic, Financial Reforms

Planning Minister meets new Resident Representative of the UNDP in Yemen