[02/10/2018 06:03]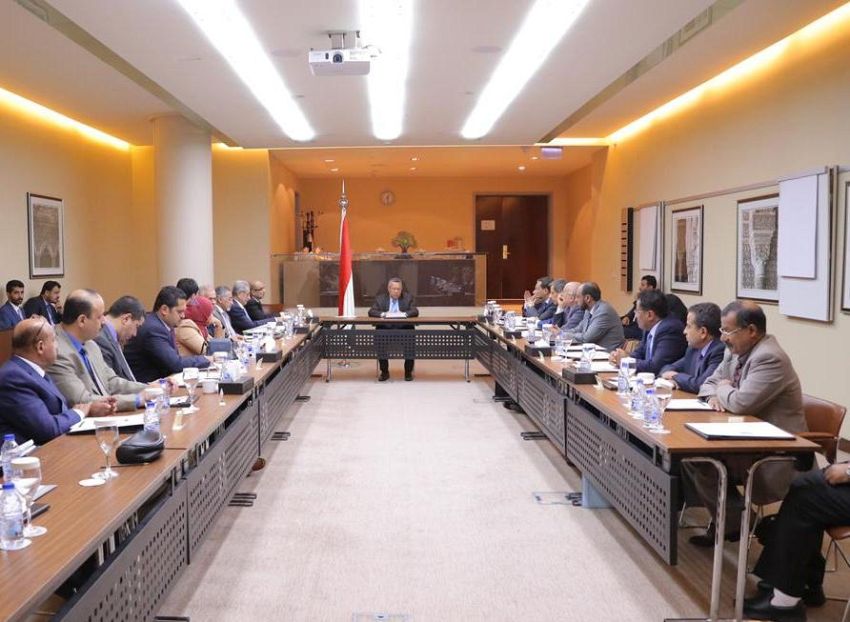 RIYADH-SABA
In a Cabinet meeting on Tuesday over the drastic depreciation of the national currency against foreign currencies, Prime Minister Ahmed bin-Daghr said Yemen needs an economic summit with the Arabian Gulf countriesto look into Yemen's situation.

In September 2014 Yemen saw a coup by the Houthi militia that evolved in 2015 to a war that has since plunged the country in an unprecedented humanitarian and economic crises including the devaluation of the Yemeni Riyal from a pre-war exchange rate of nearly YR 214 to the present YR 800versus one US dollar.

"Yemen needs a Yemeni-Gulf economic conference at a summit-levelto look into its situation," said bin-Daghr, adding, "We cannot win the battle againstHouthis and their Iranian allies in wretched conditions the Yemeni people suffer."

Bin-Daghr called on the brotherly Kingdom of Saudi Arabia to streamline the use of their granted deposit for Yemen's central bank and Yemeni companies and traders who want hard currency to import commodities to their country.

He praised Saudi Arabia for granting Yemen an oil products grant and most recently a USD 200 million deposit to Yemen's central bank to shore up the Riyal, saying the deposit will put an end to this appalling devaluation of the Riyal.

He also called for neutralizing the country's resources of oil, gas and taxes.

He also said:"I call on the Houthi rebels to cede to the government (at least) the financial authority and therefore deal responsibly with the Central Bank in Aden. In return, we are ready to bear the full responsibility in managing the economic, financial and fiscal policy and bear any consequences for that before our people and the international community."

Bin-Daghr pointed to the fact that the root cause of this economic deterioration and continuous depreciation of the Riyal is the Houthimilitia's sabotage of Yemen's historical transformationby mounting the 2014 military coup and triggering the ongoing conflict in 2015.


---

Report: Houthi militias blamed for recruiting 246 child in 6 months

Ministry of Industry decries Houthi militias for getting the Yemenis starving

Prime Minister: We've to explore permanent solutions to power shortages

Baggash confers with Chinese diplomat over Houthi militias' escalations

Yemen participates in 26th session of the Committee on Science and Technology for Development

Eryani expresses surprise over international silence for Houthi abuse and atrocities against journalists

President al-Alimi: We're very keen to get all detainees released

The Ad hoc committee tasked with revising lists of the students abroad reports to prime minister

Prime Minister chairs joint meeting with the two Ministries of Defense, Finance

President al-Alimi meets with presidency of consultation authority