[29/09/2017 11:47]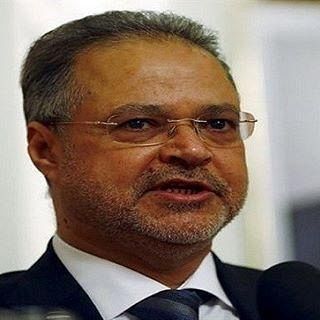 GENEVA-SABA
Foreign Minister Abdul-Malik al-Mekhlafi has affirmed that the Human Rights Council'sadoption of the Arab-led resolution concerning Yemen constituted a new diplomatic victory for the Yemeni and Arab diplomacy.

The Arab resolution presented under Clause Xmaintained the international unanimity in support of the Yemeni government and the international resolutions especially resolution no. 2216.

In a statement to Saba, al-Mekhlafi said: "The unified resolution supports the National Committee for Investigating Alleged Human Rights Abusesin Yemen; promotes its activities, provides it with technical and capacity building assistance through international experts who will look into the situation of human rights since the onset of the coup in September 2014."

He added that the resolutionadopted by the UN Human Rights Council in its 36th session underscores the unity, security, stability and territorial integrity of Yemen, and emphasizes compliance with the UN resolutions.

He said that the Saleh-Houthi militias were pinning their hopes "on the Dutch led resolution, under Clause II, which would set the stage for a split in the international stance toward the situation in Yemen and led to their persistence with insurgency against the government and war and human rights abuses against the Yemeni people."

He said that the government would work with all international institutions to achieve a comprehensive and lasting peace that paves the way for a federal state which fulfills the aspirations of all Yemeni people in equality, justice, fair sharing of power and wealth, and human rights preservation.

He said that the adopted resolution makes a clear a distinction between the government, which is striving to establish the rule of law and human rights respect, and the armed groups, which are using violence and terrorism to achieve their goals.

"We appreciate the efforts of everyone who contributed to keeping the international stance [toward Yemen] united," he said. "We also appreciate the cooperation of all delegations that were involved in the consultations, especially the delegations of the Arab Group, USA, UK, France and the Netherlands."


---

Foreign Ministry condemns Dutch parliamentarian's denial of the rights of Palestinian people

Council of Ministers reviews economic, financial, monetary reforms

Yemen presidential council chairman confirms full support for Egypt's position toward Palestinian cause

Leadership Council chairman welcomes temporary truce in Palestinian territories

Yemen welcomes ceasefire agreement in Gaza Strip

Ambassador Al-Maytami participates in Belt and Road Initiative conference in Jinhua, China

Yemeni gov't declares absolute rejection of Houthi terror threat to international shipping traffic

Prime Minister welcomes Director General of BTA in Aden

Planning Minister seeks British support for humanitarian, development programs

Minister of Finance, Dutch Ambassador discuss economic developments and implementation of reforms