[27/02/2020 07:34]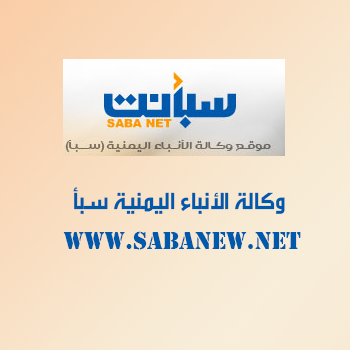 GENEVA-SABA
The Yemeni Alliance for Monitoring Human Rights Violations or (Rasd Alliance,) in cooperation with allied organizations for peace organized Thursday a symposium on Houthi violations against women in Yemen.

The symposium was held on the sidelines of the 43 sessions on human rights.

The symposium reviewed a number of working papers on woman's situations in Houthi-held areas. Academician Faris al-Biel reviewed the militia's backward ideology as main reason of non-development and suffering of woman in fields of education, health and political sharing, noting to Houthi militia violations against woman and increasing her suffering and excluding her from these vital domains.

He explained a number of key points on Houthi extremist ideology, which sees woman as an enemy, and Houthi sectarian position towards principles of justice, non-discrimination and the inferior view towards woman, calling for rescuing women from Houthi thought, protecting gains accomplished before Houthi militia's coup and stopping blatant aggression against her.
For her part, the Chairwoman of Arab Initiative for Culturing, the Member of Rasd Alliance Wesam Basinduwa talked about 2019 report of the UN team of experts committee on "Zainabists" or Houthi recruited woman as intelligence network.

In her paper entitled "Yemeni Woman under Houthi Militia's Violations," Basinduwa confirmed that this network participates in suppressing opponent women by different means, including sexual violence and some other bad means.

The alliance followed up 303 kidnapped and forcibly disappeared women in different provinces from 2014-2019, calling the international community, Human Rights Council and monitoring committee to pressure Houthi militia to visit women's detentions and inform their relatives and imminent stop of these violations.

Meanwhile, Noura al-Jerwi, a woman survived from Houthi violations, talked about Houthi militia's torture and raping woman after arresting them.

She confirmed that Houthis barbarically arrest women and girls under weak justifications, pointing out that the fate of many women is still unknown and that rising a woman issue in Houthi prisons is added to their war crimes against Yemeni people.




---

FM discusses with Norwegian latest developments in Yemen

Up to 571 billion YR customs revenues in 2021

Al-Qusaibi: Houthis' skills as landmines-makers seriously developing

Eryani calls for real pressure on Houthi militia to release Intisar Al Hammadi

Killing, injuring four students by Houthi militia's drone western Taiz

KSrelief signs cooperation treaties with IOM support to displaced people

Houthis committed over 36,000 violations in Aljawf in 2021, says report

Cabinet discusses a number of internal and external developments

Yemeni-Jordanian relations discussed

Al-Hajraf calls on IC to press for halting Houthi terrorism