[26/01/2019 05:17]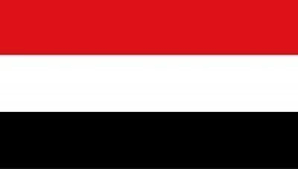 ADEN-SABA
Yemen's Foreign Ministry said the peace agreement the government and Houthis signed in Sweden on December 13, mainly the part of it on Hodeidah, is "at risk of collapse because of excesses of the Iran affiliated coupistmilitia of Houthis."

The UN-sponsored deal provided for the withdrawal of the rebel militia from the key port city and the handover of it to the government.

In a statement released on Saturday, the Foreign Ministry said the militia decimated several tons of wheat and four, a humanitarian aid for the Yemeni people, by bombarding the main mills and silos in Hodeidah on Friday. It said the militia have persisted in avoiding the implementation of the Hod eidah deal, refusing the opening of passages for humanitarian aid and allowing a humanitarian aid convoy, long prepared for by the Redeployment Committee,to access Hodeidah.

The statement reiterated: "We warn that the Stockholm Agreement is at risk of collapse in Hodeidah and that (our)self-restrain approach won't last for ever if the militia don't stop drafting of more reinforcements and fightersto Hodeidah, building fortifications, violating ceasefire, attacking civilians in daily provocative actions and targeting sites of government forces."

The ministry said the soft approach of the UN and the international community towards Houthis has allowed the militia to commit more breaches, stubbornly avoid the implementation of the agreement and seek only a settlement that carries forward their threat to the future.

The Ministry said it is "surprised by the UN officials' continuance to make ambiguous statements on the dead lock " that the Houthis have created.

"The passage of nearly one month and a half without Houthi implementing of the agreement is a sufficient proof for the world to know that this group does not believe in peace or in dialogue," read the statement.

"It is time for the international community to declare which party is the obstructionist and (time for) the international community to assume its responsibility towards the Yemeni people."




---

FM calls on IC to press for reaching political settlement

FM: Houthi escalation threatens peace process, exacerbates humanitarian crisis

Azendani, UNA Director discuss media cooperation

FM appreciates Polish support for Yemen

Yemen calls on the UNSC, IC to remove Houthi-imposed blockade on al-Abdia District in Marib

Vice President discusses with Swedish Envoy peace efforts in Yemen

Arab Parliament: Houthi militia attack on al-Abidia Hospital a war-crime requires international action

Al-Ashabi discussed with Pakistani official military escalation

Report: Up to 2451 crimes by Houthi militiamen in al-Abidia District

Planning Minister appreciates WB actions in Yemen