[03/09/2018 04:30]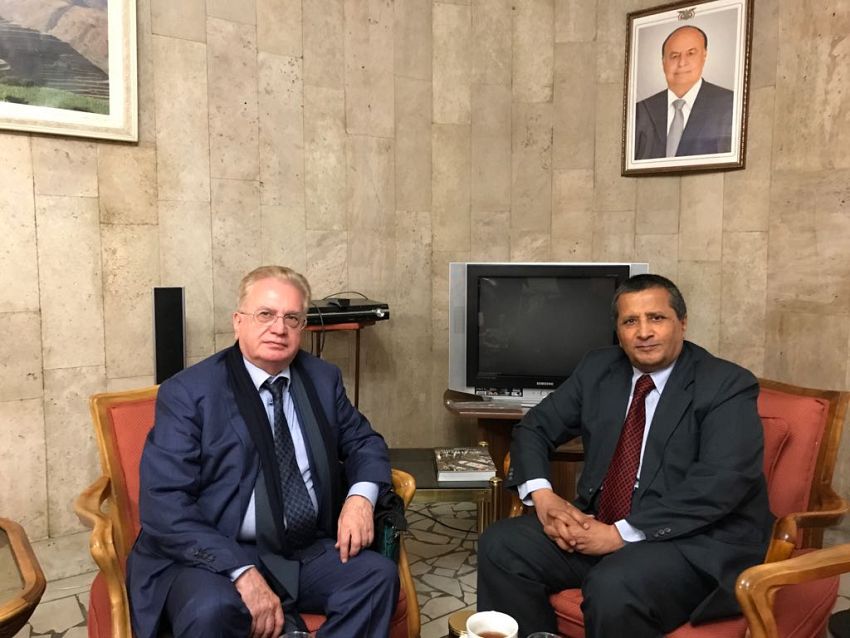 MOSCOW-SABA

The Head of Russian Museums Union, the Director of Hermitage State Museum Michel Piotrovsky has confirmed his country will work hard via the UNESCO on banning trading with Yemeni smuggled antiques and resending them to Yemen.

In a meeting with Yemen's Ambassador to Moscow Dr. Ahmad al-Wahishi on Monday Piotrfovsky was briefed on damages hit Yemeni historical and antique monuments as the greatest witness on catastrophic situations left by Houthi militia's war.

Al-Wahishi pointed out that the Yemeni manuscripts, antiques and antiquities, which have been looted and smuggled, date back to thousands of years.

The Director of Hermitage, who also chairs the Russian-Yemeni Friendship Society, made it clear that many committees in the UNESCO's International Museum Council's meetings suggested banning selling smuggled antiquities from heritage-rich countries and trading with them in international markets.

He reviewed activities to be organized by the Hermitage in Santi Potros City on the 90 anniversary of Russian-Yemeni Friendship.




---

€1million French-funded project to support fishermen in Hadramout

President al-Alim leaves New York

President al-Alimi contributes to Seminar about the Yemeni Crisis

President al-Alimin briefs Yemeni community in New York on developments in the homeland

President al-Alimi discusses with UN Secretary General peace efforts in Yemen

Yemen, China discuss coordinating positions towards issues of common concern

President al-Alimi receives French foreign minister

President al-Alimi praises role of Arab League of supporting Yemen's issue

Yemen welcomes adoption of Doha Program to Underdeveloped Countries 2022-2031

Chairman of Presidential Leadership Council calls for drastic shift in handling the Yemeni issue, standing up to Iranian interferences in the region