[30/08/2018 02:13]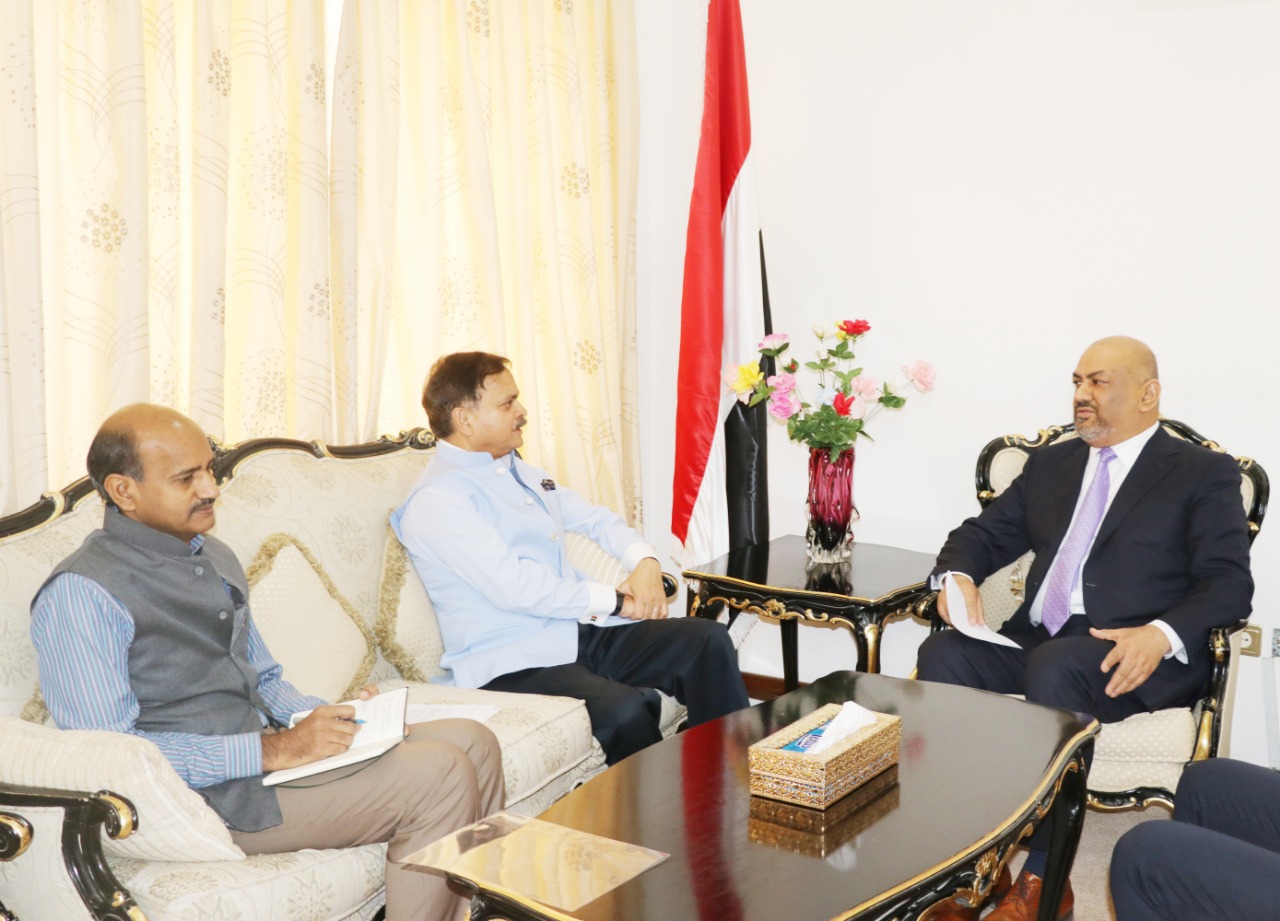 RIYADH-SABA

Minister of Foreign Affairs Khaled al-Yemany discussed on Thursday with Indian Ambassador in Riyadh Ahmad Javed facilitating measures of granting visas to Yemeni patients, students and businessmen.

Al-Yemany praised historical and deep-rooted relations between the two countries and praised Indian government's positions supporting legal government and medical aid to Yemen.

Touched upon the latest developments in Yemen, al-Yemany pointed out that the government of Yemen- in line with its commitments of permanent peace on the three peace references- will participate in Geneva meeting on September and will positively deal with any outcomes leading to the end of the war and ending suffering of the Yemeni people.

He also talked about Iranian interferences in Yemen and its plots for agitating sectarianism and destabilizing the region.

For his part, Javed confirmed he will work with Indian concerned bodies for having suitable solutions for easing procedures of issuing visas to Yemeni people.

He also confirmed the Indian government's position for supporting the legal government and UN efforts for reaching political solution in Yemen, adding Indian humanitarian assistance to Yemen will continue.




---

Three civilians injured among them child by Houthis' drone assault in Marib

Defense Minister visits headquarters of Joint Forces Command in Jizan

Masam removes 1,201 Houthi landmines within a week

70 breaches on Saturday by Houthi militias against the UN-sponsored truce

Houthi militias blamed for 1432 breaches of the UN-brokered truce in Taiz

Up to 165 breaches of the UN-brokered truce by Houthis over past couple of days

Human Rights Ministry condemns Houthi militias' crimes against civilians

Chief of Staff discusses with ICRC delegate situations of kidnapped in militia's prisons

Yemeni Network for Rights condemns Houthi burning of African immigrants' tents

PM visits Aden Refineries and reviews the steps to implement plan to restart it