[08/03/2018 01:29]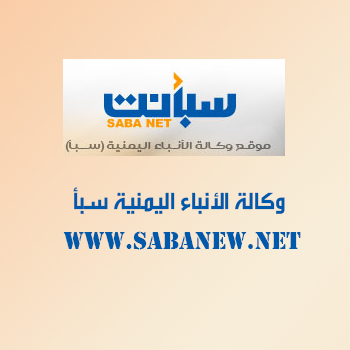 GENEVA-SABA
The Yemen Journalists Union said it documented 300 violations to have been committed against media personnel and outlets since the onset of 2017.

In a seminar held on the sideline of the 37th session of the UN Human Rights Council(UNHRC) in Geneva on Wednesday to address freedom of expression abuses in Yemen, Nabeel al-Oseidi a member of the Union said the Houthi radical rebels committed 204 violations, which is, in percentage, 68% of the total 300violations.

Al-Oseidi said that the violations included "103 abductions, 37 blockages of news and social networking websites, 43 attacks and threats, 31 incitement campaigns, 29 cases failed attempts to kill journalists, 17 cases of confiscating journalists and media institutions' properties, 11 court trials, 11cases of detainee torture, eight cases of dismissal from job, eight cases of prevention from news coverage, five cases of prevention (of media institutions) from operating, three cases of journalist killing, and 3 casesinvolving the issuance of regulations suppressive and restrictive to media."

He cited the continued detention of 13 journalists at the hands of Houthis for more than two years and one journalist at the hands of al-Qaeda in Hadhramout. "

He also pointed to the Houthisdetention of two TV journalists, Abdullah Qabel and Yusuf al-Ayzari two years ago, in a weapons cache at a military camp in Dhamar, to expose them to the Arab Coalition air strikes, which indeed led to their killing. The Houthisdetainment of activists in military sites which they anticipate to be hit by airplanes has been a common practice in their warfare tactics.

A former detainee in Houthis jails Yusuf Ajlantold his story of three arrests, in the latest of which Houthis held him for one year and 45 days exposing him to severe torture.

During his lengthy imprisonment, he said, that the militants "continuously hang me upside down and assaulted me to the point of bleeding" as blood trickles from his body wounds down to the head. He said that the interrogator "threatened torape me and physically eliminate me and my daughter, wife and father if I did not confess to have done things" I did not do.
His family was not allowed to see him and psychological torment methods were used against him.


---

Yemen joins Sessions of International Development Association

Saudi Arabia, Qatar confirm full support to solving Yemen's crisis

Chief of Staff discusses with Egyptian Counterpart military cooperation

Electricity Minister, Korean Ambassador discuss cooperation in Energy

GCC confirms its full support for Presidential Leadership Council to reach political settlement

Water Minister participates in the first high-profile meeting on the fair transition

Yemeni embassy in Riyadh first station abroad to see launching of smart ID cards

Yemen condemns Israeli occupation forces' resumed aggression on Gaza

UN Security Council condemns acts of piracy and attacks on ships by the Houthi militias

President al-Alimi warns of delay of facing challenges of climate changes