[29/01/2018 02:08]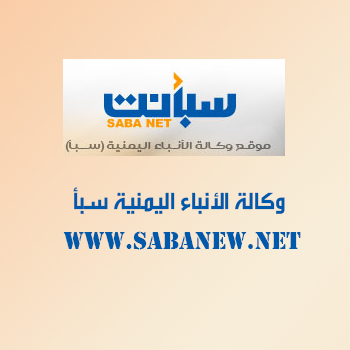 ADEN-SABA
Yemen's political parties and groups said on Sunday that the clashes which occurred in the country's temporary capital earlier in the day play into the Iranian agenda.

Forces loyalist to the separatist Transitional Council and Security Belt of Aden mounted attacks against the presidential guards and sparked skirmishesthat killed and injured dozens as the as the formersought to seize buildings in the city on Sunday.

The turmoil prompted condemnations from Yemen's major nine political parties including the Islah, Nasserite Unionist Party and the Southern Movement who said reject "any calls for coup against the constitutional legitimacy of President Abd-Rabbu Mansour Hadi and undermining the state institutions."

In a statement of which Saba received a copy, the parties said "the regrettable events witnessed in the temporary capital Adensabotage the efforts spent by the Arab Coalition and "playinto the Iranian agenda in the region."

The parties said the Council's statement on 21 January 2018,declation of emergency,and formation of parallel security institutions pushed the situation into a tense atmosphere and sparked the military confrontation.

The Parties called for containing the tensions in Aden and on the Arab Coalition to support President Abd-Rabbu Mansour Hadi's leadership and the government to strenghthen the state institutions and merge the security apparatuses in the city under one leadership.

At the same time the parties said it understands the fair demands of all factions in the country and all the drivers of conflict, but resolving them comes by restoring the overall state first, not by escalating things and complicating them further.

The Parties concluded by called on all stakeholders and political actors to unify their ranks behind the state to counter the Iranian threat to our country and restore the state.


---

Water Minister participates in the first high-profile meeting on the fair transition

Yemeni embassy in Riyadh first station abroad to see launching of smart ID cards

Yemen condemns Israeli occupation forces' resumed aggression on Gaza

UN Security Council condemns acts of piracy and attacks on ships by the Houthi militias

President al-Alimi warns of delay of facing challenges of climate changes

President al-Alimi holds meetings with participating presidents in COP 28

President al-Alimi, Member of PLC al-Zubaidi participate in COP 28

A sister city agreement signed between Taiz and Djibouti governorates

Yemen, Morocco sign judiciary cooperation agreement

Prime Minister initiates roundtable discussions between government and UN in Aden