[29/11/2017 04:13]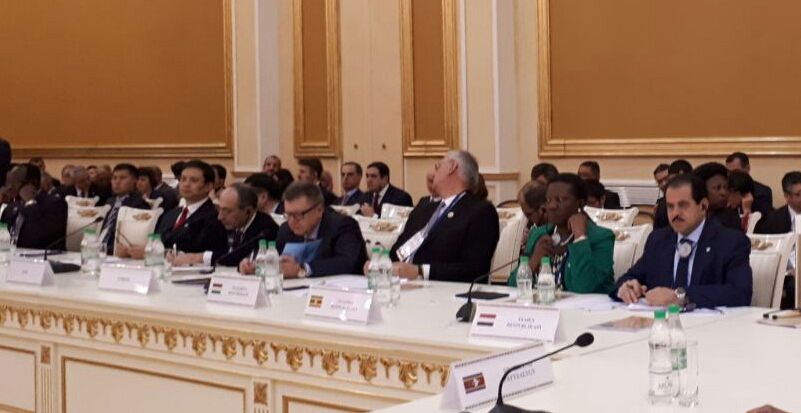 ASGABAT-SABA

Minister of Electricity and Energy Eng. Abdullah Al-Aqwa'a said:" Yemen's electricity sector would be growing remarkably in order to cope with great demand due to severe shortages the country has experienced over past years".

Speaking at the Conference on International Energy Charter, held in capital of Turkmenistan, Ashgabat, Al-Awa'a pointed to the agreement Yemen entered into with Gulf Commission for Power Exchange with the GCC member states and other nation connected the Gulf Network.

Al-Aqwa'a announced the government's approval on Yemen's signatory to the Energy Charter under which Republic of Yemen has become an active member, a matter sets to encourage investment in electricity sector.

The minister called on the signatory countries to the Charter to come to Yemen and establish their own investments in energy projects in different domains including solar, winds and gas energy resources.




---

Houthi militias blamed for 20 thousand violations against children-Report

President al-Alimi receives presidency of reconciliation authority

Marib Dep. Governor, OCHA discuss humanitarian situation in the governorate

SPDRY, Ministry of Electricity sign new oil derivatives grant agreement worth $200 million

Presidential Leadership Council Chairman Receives US Ambassador

President al-Alimi receives Emir Khaled bin Salman

Al-Erada presides over expanded meeting in Saba University

President al-Alimi congratulates HRH Crown Prince Mohammed bin Salman for being appointed Prime Minister

Right symposium: Houthi militia arrested more than 1700 women in five years

Member of presidential council, PM launch expansion of Marib power station