[15/11/2017 01:32]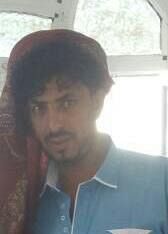 SANA-SABA

Ahmed Saleh Al-Wahashi, in his early 20s , died in Houthi-Saleh militias' illegal detentions on October 20,2017, because of brutal torture he was subjected to, resulted in broken his backbone, according to Human rights groups and activists sources.

Some sources told the Yemeni News Agency (Saba) on anonymity conditions that Al-Wahashi was brutally tortured in the militias' secret detentions in Sana'a. Two militiamen are reported to be responsible for his death. The chief of the jail Hani Assoraihi and his aide Abdulkhaliq Al-Matari who personally had tortured Al-Wahashi, broken his backbone, let him suffering until he dead, according to activists sources.

Houthi-Saleh militias kidnapped Al-Wahashi on October 15,2017 from Mothaiqin district of Al-Baidha province. First they held him in the Central Prison in Al-Abaidah, then he was moved to Habrah Detention in capital Sana'a.

The militias authorities informed Al-Wahashi family on Tuesday November 14,2017 that he had died, claiming he had committed suicide. Even though earlier they had kept on telling his relatives that he was alive.




---

Defense Minister heads to UAE on an official visit

Parties to Ottawa Agreement on landmines agree to keep support to Yemen five year more

Yemen participates in OIC Standing Committee meeting in Istanbul 11/26/2022

Leadership Council member Brig. Tariq Saleh discusses conditions of Dhubab district

Chief of Staff discusses with Saudi Counterpart promoting military cooperation

Kuwaiti Najat Charity launches relief campaign to displaced people in Taiz

Finance minister emphasizes training customs senior agents

Justice Ministry participates in workshop on maritime security, cross-border crime

Presidential Leadership Council considers repercussions of Houthis' terrorist attacks

Presidential Council member discusses with Hadhramawt governor security plans