[03/11/2017 02:01]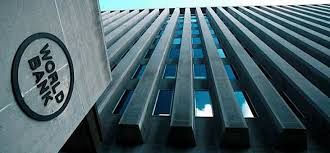 WASHINGTON-SABA

The World Bank (WB) has announced Friday that it approved a new project aimed to restore basic services in Yemeni cities that have been seriously affected by armed conflict.

The new project financed through grant estimated at $150 million dollar provided by International Development Foundation, which is the (WB) Fund aims to help world's poorest nations to cope with challenges such as lacking clean drinking water, sanitation, electricity and highways networks.

The Emergency Project of an integrated urban services in Yemen is to be implemented in 19 different Yemeni cities: Aden, Al-Daele'a, Hodeida, Mukalla, Amran, Bajil, Baihan, Bait Al-Faqeeh, Dhamar, Ibb, Luhj, Raidah, Sa'adah, Sana'a, Syaun, Shiharah, Taiz, Yareem and Zunjobar.

This project is intended to sustain 1.4 million of Yemenis 50% of them nearly women. UN Office for project services shall carry out the project in cooperation with three well-established Yemeni institutions: Public Works Project, Highways Maintenance Fund, Unit of Managing Water Projects in Urban areas.

The Project is designed to provide 600,000 of Yemenis with basic services of water, sanitation and rehabilitate 400 km of highways, generate 60,000 MGW of electricity and some 1.5 million work-days.

This funding brings total amounts of emergency grants offered by International Development Foundation to Yemen up to $1.133 since July 2016.




---

Brig. Bashir Saif Ghobair appointed as Commander of the Homeland Shield Forces

A decree by Chairman of the Presidential Leadership Council about establishing homeland shield forces

Board of Directors of Central Bank of Yemen Calls on Government to Keep on Economic, Financial Reforms

Planning Minister meets new Resident Representative of the UNDP in Yemen

Consultation and Reconciliation Commission stresses on adherence to declaration of power transfer

President al-Alimi returns to Aden

Shujaadin seeks IAEA's collaboration with Yemen

Social Affairs Minister meets with his Emirati, Libyan counterparts

BinMubarak, German official explore peace prospects

Al-Erradah, Military advisor of UN's envoy discuss the Terrorist Houthi militias' escalation