[12/09/2017 05:33]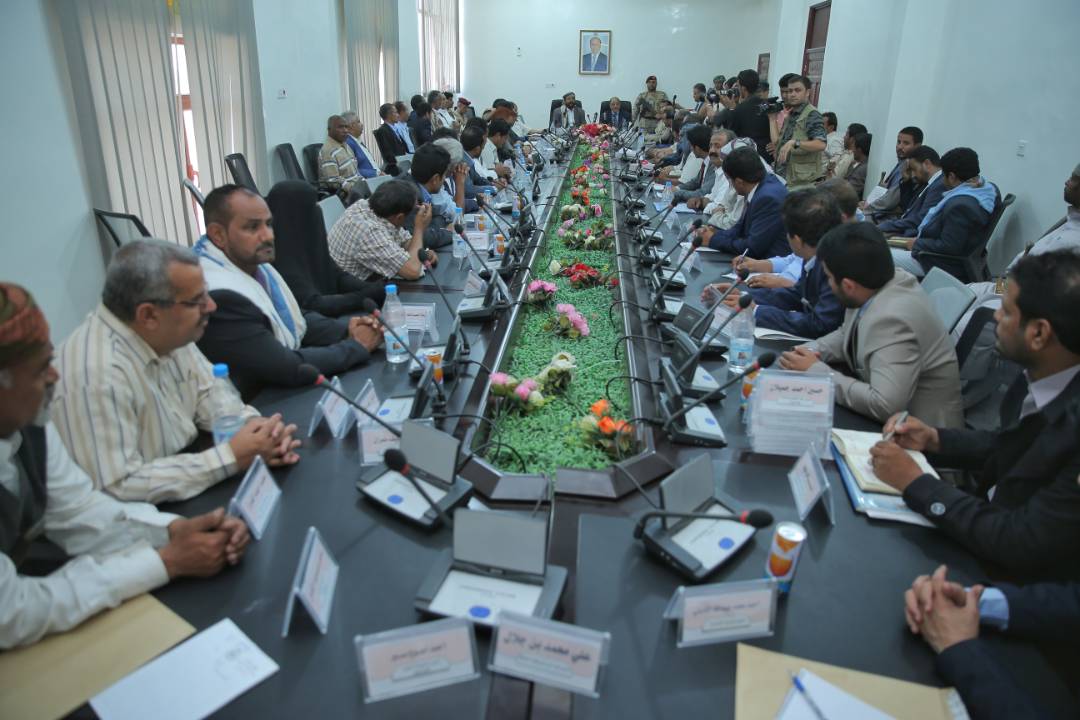 MARIB-SABA
Vice President Lt. Gen. Ali Mohsen Saleh said that breaking covenants has been a habitual characteristic of the Houthis since they began their gloomy movement.

Chairing a meeting for Marib's local government on Tuesday, the Vice President said the militias' secured all their military advances in the past by the way of breaking peace deals and launching surprise assaults.

"But not by their military might which did not even qualify them to take over the village of Dammaj" in Saada in 2013.
"The Houthis achieved what they achieved only by exploiting the contradictions that were prevailing the political activity in the country. The militias exploited that to advance until they arrived in the capital Sana'a," he said.

"They believe in no charter of covenant. While others may be prioritizing the country's interest and signing deals [with them], the Houthis seize the opportunity to conduct elimination assasinations to achieve their goals."

The Vice President congratulated the people on the nearing occasion of 26th September Revolution and hailed the heroic performances of the Maribi people in defending the Republic of Yemen against the Iran-aligned militias.


---

Parliament Speaker arrives Sayoon with his deputies

Minister of Information honors UK ambassador

Shura presidency condemns blowing up of houses by Houthi terrorists

Army captures back strategic hills west of Marib

Al-Eryani: Killing parents by Houthi assistant leader reflects worst terrorism

Vice President phones Marib governor on latest developments

VP exchanges congratulation cables with Arab counterparts on Eid al-Adha

President Hadi congratulates counterparts of Arab presidents, kings, emirs, sultans on Eid

Yemen ambassador, Polish official discuss Houthi women abuses

Hadi follows up on outcomes of Shura chairman' meetings with foreign diplomats over peace