[30/08/2017 01:33]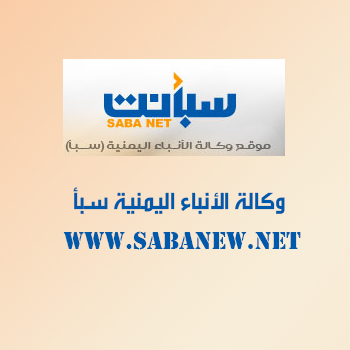 ADEN-SABA
The Yemeni leadership is determined to end the coup d'état by all means, Yemen's Vice President Lt. Gen. Ali Mohsen Saleh said Tuesday.

The Vice President told the Dubai-based Arra monthly magazine that the coup is the prime cause of all Yemen's problems and that, by ending it, the political life as well as the state - as a guarantor of the rights and interests of Yemenis and interests of friendly countries - will be back.

"We have no choice but to end the coup by all means; In the ways that the coup militias themselves will choose," he said.
He added: "They shall either come to their senses by letting the rationale rule and opting for the national interest over their own interests and those of Iran. Or press ahead with rebelling against the Yemeni people, the region and the whole world, who happen to unanimously reject their coup. By the latter choice, they are inevitably losers."
The Vice President ruled out that the militias will choose the former.

He said that the militias' radicalization campaign for young fighters is the most dangerous activity the militant group has been doing after its military takeover. "The Houthis have gone a long way in radicalizing their loyalists."

"There is a wide resentment amongst the Yemenis against this ideologization activity, which is exotic to our people, civilization, culture and history. If the ideologization goes unchallenged intellectually, it sure surely produce an ideologized suicidal generation, that no armed force will be able to stop."

He said: "I seize this chance to draw attentions to this danger before it is too late. It is a wakeup call for countering it. It is stubborn beyond momentary military showdowns. Terrorist ideologies require only permanent battles, and everyone, the region and the world, have been paying heavy prices in countering it."

He said that Arab Coalition has achieved the most important goal; failing Iran's agenda by liberating most of Yemen's territories, oil sources and seaports, except Hodeidah port. The Yemeni army and the Arab coalition, he said, are now engaged in battles with the coup fighters in their own stronghold, Saada, and their terrorist agents in all parts of Yemen.

He said that the militias have been shelling civilians, besieging cities, detonating houses, schools, mosques and what is happening in Taiz is a case-in-point."



---

Al-Alimi: 26 September revolution was not directed only against the backward regime, but was for the sake of life and dignity

Yemenis celebrate the September revolution and renew the pledge to end the Houthi coup

Transport Minister, UNDP discuss $3.5 million Japanese grant to improve seaports

Signing Saudi Note on supporting Safir Tanker with USD 10 million

€1million French-funded project to support fishermen in Hadramout

President al-Alim leaves New York

PM chaired meeting approves reform program related to announced UAE & Saudi support

President al-Alimi contributes to Seminar about the Yemeni Crisis

FM participates in meeting on Partnership between India and the United Nations

President al-Alimin briefs Yemeni community in New York on developments in the homeland