[03/01/2023 11:51]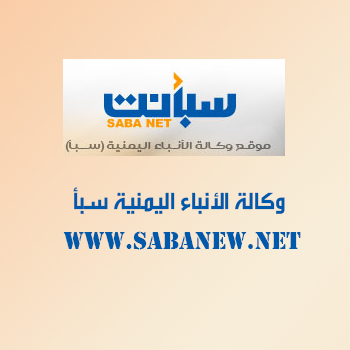 Aden – Saba
The Ministry of Human Rights condemned in the strongest terms the death sentences issued by the so-called Specialized Criminal Court of First Instance under the control of the terrorist Houthi militia in Sana'a against 6 residents of Al-Mahwit Governorate who oppose their sectarian ideas and terrorist practices.

The ministry said in a statement that these trials are farcical plays that do not exceed a few minutes in duration and contain ready-made decisions practiced by the Houthi militia with the aim of spreading terror and intimidation and silencing oppositionists in the areas the militia control.

It said that the militias continue their criminal practices by using their own illegal judiciary for political purposes.

The Ministry considered these decisions political terrorism and void decisions that have no legitimacy related to justice, pointing out that according to the information received by the Ministry, the six civilians against whom execution orders were issued were subjected to enforced disappearance and brutal torture for nearly six continuous years.

The ministry recalled the series of death sentences issued by the terrorist Houthi militia against 16 civilians in Saada governorate, and imprisoned 13 others, many of whom were hidden and tortured for years in the militia's prisons.

The Ministry affirmed that these criminal acts come as a systematic policy carried out by the Houthi militia to cover up its crimes against opponents, noting that the human rights community still remembers with bitterness the execution of 9 innocent people from Tihama, which was condemned by all international, regional and local human rights organizations to cover up on scoring of accounts and physical eliminations within the rival leaders of the Houthi militia.

The ministry drew attention also to the death sentences issued by the terrorist Houthi militia against 4 journalists and media professionals who were kidnapped since the beginning of the coup in 2014.

The Ministry warned of the criminal Houthi militia's persistence in killing innocent civilians abducted in it, and called on the United Nations, the Human Rights Council, the Office of the UN Special Envoy for Yemen and the overall international community to work in order to stop this political terrorism practiced by these terrorist militias.


---

Saudi Arabia, Qatar confirm full support to solving Yemen's crisis

Chief of Staff discusses with Egyptian Counterpart military cooperation

Electricity Minister, Korean Ambassador discuss cooperation in Energy

GCC confirms its full support for Presidential Leadership Council to reach political settlement

Water Minister participates in the first high-profile meeting on the fair transition

Yemeni embassy in Riyadh first station abroad to see launching of smart ID cards

Yemen condemns Israeli occupation forces' resumed aggression on Gaza

UN Security Council condemns acts of piracy and attacks on ships by the Houthi militias

President al-Alimi warns of delay of facing challenges of climate changes

President al-Alimi holds meetings with participating presidents in COP 28