[04/09/2017 08:19]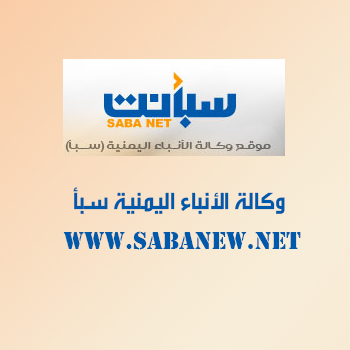 ADEN-SABA
More than 70 CSOs working in the field of human rights have called on the UN Human Rights Council to maintain support for the National Committee for Investigating Into Alleged Human Rights Abuses.

In a joint letter addressed to the UNHRC president, Joaquín Alexander MazaMartelli, the UN High Commissioner for Human Rights ZeidRa'adand the member ambassadors of the UNHRC, the CSOs said, "the National Committee for Investigating Into Alleged Human Rights Abuses has and still been playing a great an serious role in investigating into all human rights abuses."

The organizations highly valued the Committee's "transparent investigation into the alleged abuses attributed to all warring parties with no bias." The statement said that the Committee.culminated its investigation efforts "by the issuance of three monthly reports" which indicate what methodology is followed in conducting its mission amidst delicate political and security circumstances.

The CSOs expressed their hope that "the UNHRC will maintain its support for the Committee for several reasons including that the Committee serves the interests of the Yemeni people and guarantees the preservation of its rights."

The CSOs warned against wasting the Committee's two efforts in the name of replacing it with international investigation committee, which only constitutes a backdown from the UNSC relevant resolutions, the mission of the Punishments Committee and its affiliate experts panel formed by resolution no. 2140.

The CSOs said that " transitional justice and national reconciliation are national dimension issues" and that the internationalizing of investigations will affect the efforts that the UN envoy IsmaiilOuldCheikh Ahmed is exerting to secure peace and limit the political options available."

The CSOs said that the Yemeni people are more deserving and worthy of the financial resources that will be spent for years on the international investigation panel/committee in case of being formed.

The CSOs said: "Since one of the UNHRC's goals is to promote the rule of law in the UN member nations and to ensure that crime perpetrators don't go unpunished, then it is required to promote the role of the state institutions and not allow outlawed groups to disintegrate the state by the use of force."




---

Arab-Chinese Forum puts emphasize on the unity, sovereignty and territorial integrity of Yemen

MASAM removes 875 Houthis-laid landmines in a week

Leadership Council chair praises GCC for supporting Yemen and its just cause

Higher Education Minister reviews with ILO implementing apprenticeship program

President al-Alimi convenes high-profile meeting includes Speakers of Parliament, Shura Council

Family killed and wounded as they drove over Houthi landmine in north Yemen

National Investigation Committee holds discussions with a team of Yemen Sanctions Panel

Eryani condemns Houthi storming of annual meeting of Baha'i sect and arrest of 17 participants

Dr. Abdullah al-Alimi praises American role in fighting terrorism, controlling weapons smuggling

Dr. Abdullah al-Alimi confers with British Ambassador over international efforts to revive political process