[26/07/2018 01:59]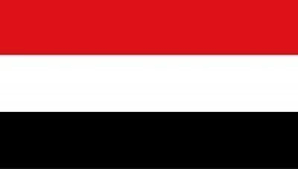 ADEN-SABA
Yemeni Government has strongly condemned the Houthi putschist militia's attacks on the two giant oil tankers in owned by the Saudi national company for marine transport. The two tankers were targeted while each one laden with 2 mill barrels of crude oil after the passed over Bab Al-Mandab Strait in the Red Sea Wednesday morning.

The Government made clear in a statement that this hideous terrorist attack aimed to harm Yemen's crucial interests and international maritime lines in the Red Sea and it was result in an environmental disaster.

The Government statement read" These incidents have proved that these militia has its own foreign agendas, it doesn't observe national and international laws and norms, this actually further redoubles its danger for everyone, it is clear that the militia's goal is to set fires and seditions in Yemen and neighboring countries, and threaten international trade to serve regional malignant schemes very well know for everybody".

The statement added" While the UN Special Envoy Martin Griffiths along with International community are making tireless efforts to resume peace process in Yemen in according with the three terms of reference including GCC's Initiative, its operational plan, National Dialogue's outcomes and International Security Council's resolutions in relevant, namely 2216, the Houthi putschist militia carries out terrorist military operations aimed to undermine peace efforts and proposals, as it is clearly evidenced in the recent attack on the Saudi oil tankers and earlier targeting Saudi cities by ballistic missiles, it is a policy the militia has adopted to impose its sectarian bloody scheme sponsored and backed by Iran".

The Government has called on the International Community to immediately support its underway military operation aims to get the west coast cleared of Iran-backed Houthi militia and pressure the militia to withdrawal, otherwise the militia's terrorist attacks will be continued against international marine navigation.

The Government's statement noted that this terrorist operation wasn't the first, it is rather one of a series of similar assaults the Iran-backed Houthi putschist militia carried out on the international maritime navigation. The statement read "An Emirati ship cargo came under similar attack earlier, moreover planting hundreds of marine mines targeted Yemeni fishermen".

The Government stated that such practices require an immediate action by the International Community to control this alarming risk as long as Houthi terrorist militia has continued to control a number of Yemeni seaports and seashores.

The Government has made clear that over the past three years, whenever there were good offices for peace, the militia has opted to create every troublesome to undermine peace prospects.

The statement read" The Government has repeatedly stated that the genuine challenge facing peace process in Yemen is that the other party—Houthi militia—is unwilling to come to peace, simply because its existence rests on the absence of the State, war continuation and Iran's support".


---

The Ad hoc committee tasked with revising lists of the students abroad reports to prime minister

Prime Minister chairs joint meeting with the two Ministries of Defense, Finance

President al-Alimi meets with presidency of consultation authority

World Bank offers Yemen $ 207 million in aids

Prime Minister chairs joint meeting of leaderships of Ministry of Defense, the Chief of Staff

Presidential Leadership Council holds session over military, economic developments

Yemen participates in signing ceremony of regional framework for Arab countries on drugs and crime

Al-Sharjabi participates in AL session for mid-term review of international water decade on water

Parliament condemns Houthis' attack on Governor of Taiz, calls for designating Houthis a Terrorist Group

Brigadier General Tariq Saleh chairs a joint military meeting in Mocha