[15/04/2018 08:07]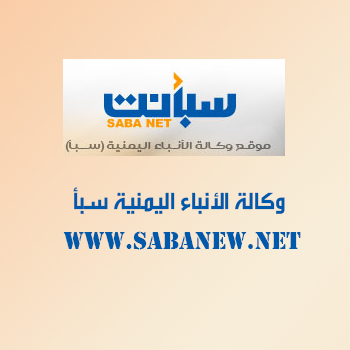 DHAHRAN-SABA
The final communiqué of the 29th Arab Summitheld in the eastern Saudi city of Dhahran on Saturdaysupported the Arab Coalition's efforts in backing Yemen's internationally recognized governmentand ending the Yemeni crisis.

The communiqué supported resolving the Yemeni conflict basedon the GCC Agreement of 2011,its executive mechanisms, the outcomes of Yemen's National Dialogue and the UNSC resolutions concerning Yemen in order to ensure Yemen's independence, territorial integrity, security as well as the security of Yemen's neighbors and to prevent foreign interference in Yemen's affairs
Thecommuniqué pointed to the initiatives for reconstructing the war-torn Yemen and supporting it in terms of humanitarian reliefand development assistance through projects provided by King Salman Center for relief and Humanitarian Action.

The communiqué welcomed the Arab Coalition's decision to open the Sana'a International Airport and the Red Sea port of Hodeidah for humanitarian aid supplies, and commended the Saudi and Emirati assistance to Yemen.

It praised the keenness of the Arab Coalition to abide by the international humanitarian law in its military operations in Yemen despite all the terroristHouthi provocative acts toward the Yemeni people and the Coalition member countries.
It condemnedthe Houthi terror group's firing of 119 ballistic missiles so far toward Mecca and Riyadh and other cities in the Kingdom of Saudi Arabia.

It called on the international community to tighten sanctions against Houthis' military backer Iran and other Iran aligned militias involved in supplying ballistic missiles to Houthi rebels.

The participants in the summit stressed the importance of promoting joint Arab action based on a clear methodology and solid foundations that protect the Arab world from the dangers that threaten it.

They stressed their rejection of the Iranian destabilizing interference in the internal affairs of the Arab countries by sowing sectarian strife and arming terrorist militias.

They called on Iran to withdraw its militias and armed elements from all Arab countries, particularly Syria and Yemen, stressing the Arab countries' commitment to adhere to the principles enshrined in the Charter of the United Nations and the Arab League's charter; establish relations with other countries based on mutual respect and positive cooperation.




---

Jawf's local authority discusses with OCHA humanitarian interventions

The President of the Presidential Leadership Council heads to Abu Dhabi on an unofficial working visit

Governor of Al-Mahra inspects the progress of construction work in the project of KS Medical City

Planning Minister discusses plan of action, activating the Central Bureau of Statistics

President of the Presidential Leadership Council meets Presidency of the Consultation Commission

Handicap's interventions in Lahj discussed

Appointing Faez Qahtan, Commander for Second Military Region

President meets with Parliament Speaker, MPs on latest developments

Ministry of Foreign Affairs receives copy of the credentials of the Libyan ambassador

Foreign ministry expresses solidarity with Saudi towards everything that threat its security