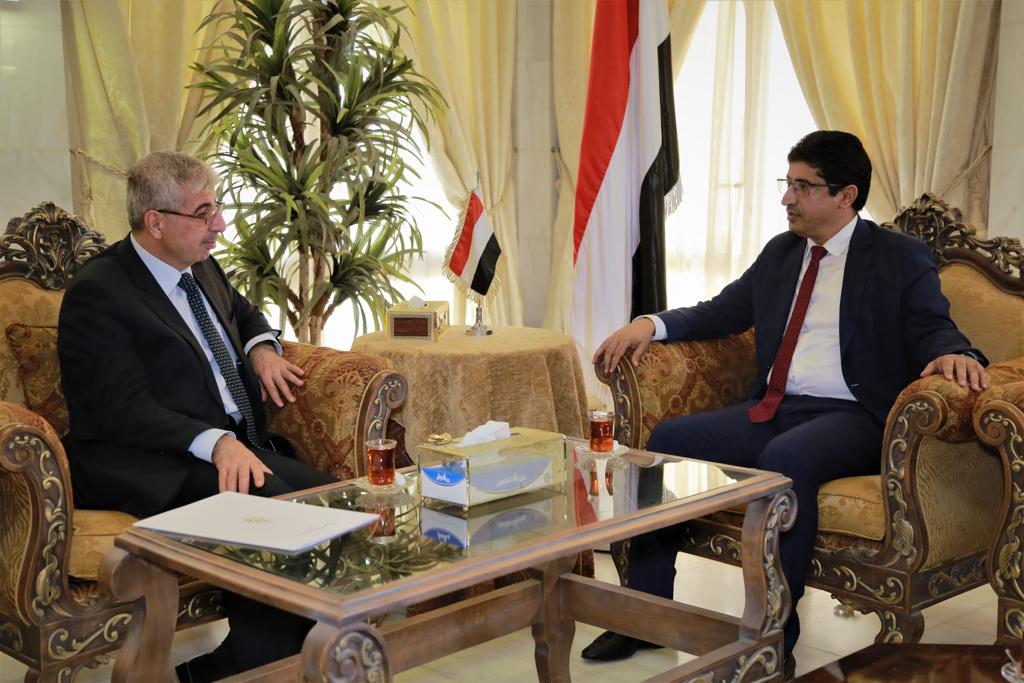 RIYADH-SABA
Deputy Foreign Minister for Political Affairs Dr. Mansour Bajjash and the Ambassador of Tunisia to Yemen Lutfi Ba'kid discussed the latest developments in Yemen especially the humanitarian crisis that resulted from the Houthi coup of 2014 and the ensuring war.
Bajjash made clear that the rebel militia have been directly involved in stealing humanitarian relief aid and selling them on the black market in order to prolong the war.
He said that the militia have also been starving cities by imposing siege around them such as the central Yemen city of Taiz.
For his part, the Tunisian ambassador affirmed his country's firm stance and support for the government of President Abd-Rabbu Mansour Hadi.