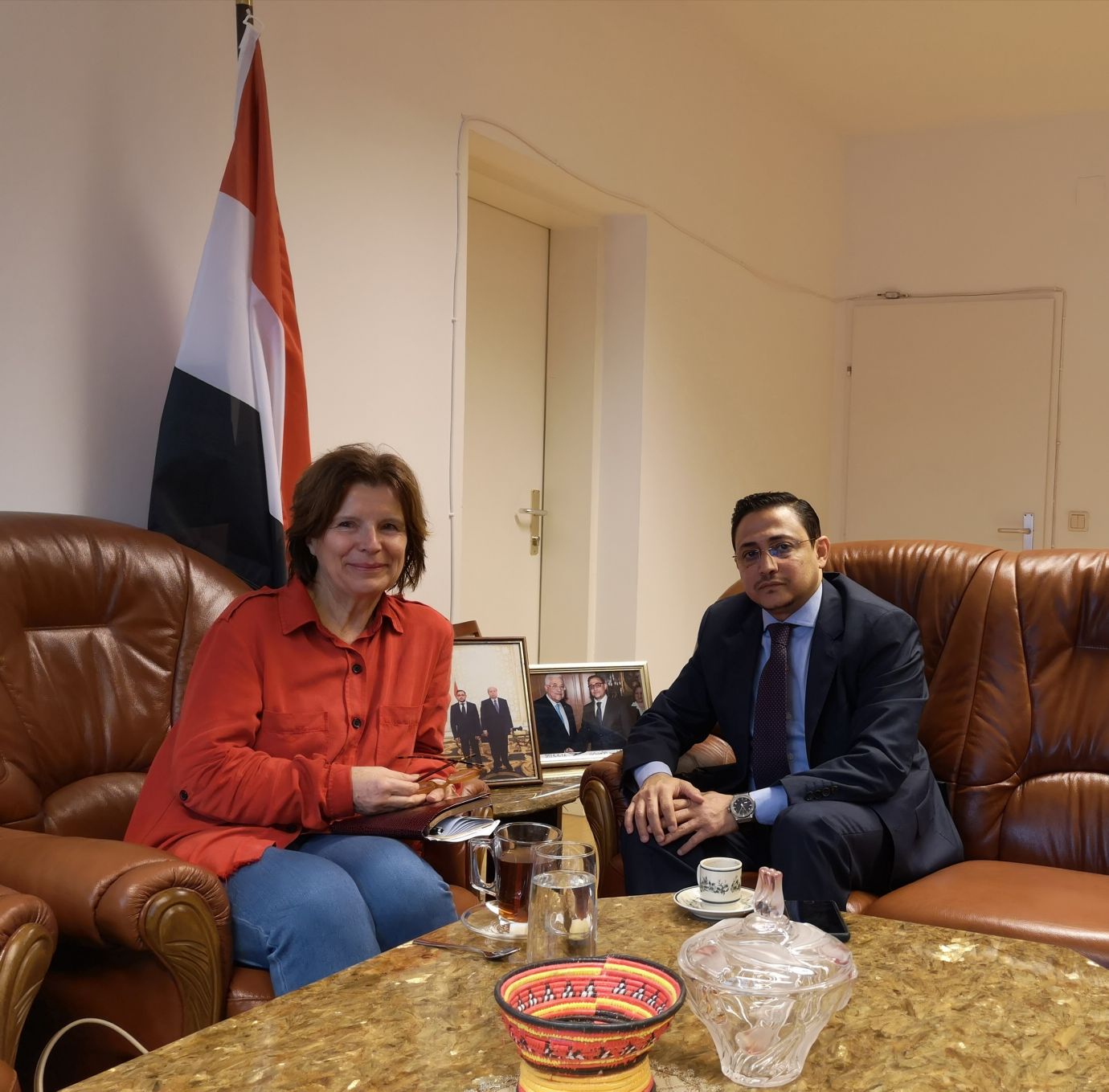 VIENNA-SABA
Yemen's Ambassador to Austria Haitham Shujaeddeen discussed today with Dr. Edit Schlaffer, the director of Women without Borders in Vienna on Monday the prospects of implementing capacity building programs in Yemen during the year 2018.
WwB is an international advocacy and research organization for women. Shujaeddeen and Schlaffer discussed implementing capacity building programs for the staff of institutions that are concerned with women and children.
Shujaeddeen briefed Schlaffer on the humanitarian developments in Yemen, especially the situation of women and the violations committed against them by the Houthi militia.
For her part, Schlaffer said that she is keen to be among Yemen's international partners implementing women support programs in Yemen.