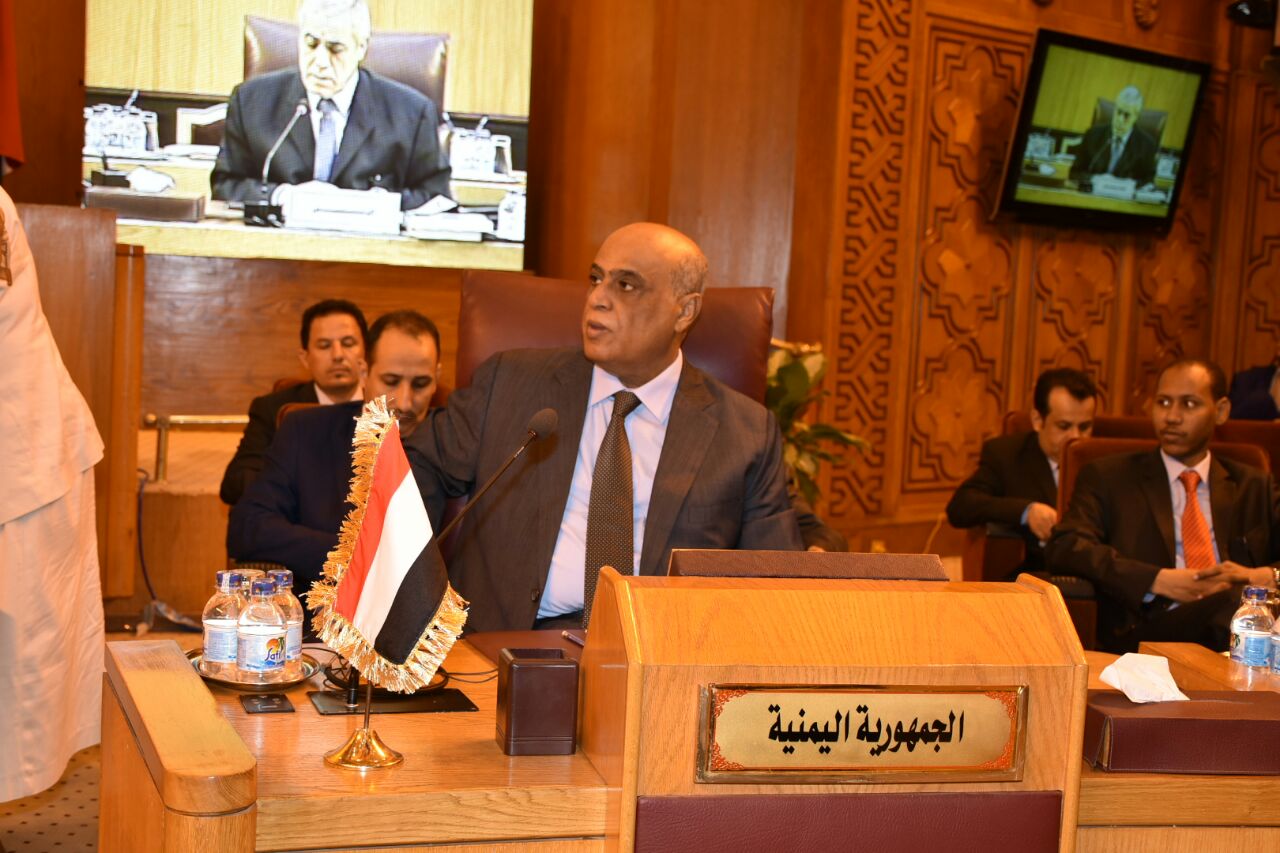 CAIRO-SABA
The Arab League's permanent delegates have reiterated that Yemen's peace depends on the militias' abidance by the three internationally recognized references for peace; the outcomes of the GCC Initiative, the UNSC resolutions mainly resolution no. 2216 and the outcomes of the National Dialogue.
The delegates, including Yemen's Riyadh al-Akbari, were holding an inaugural meeting today in Cairo and are supposed to prepare for the Arab foreign ministers' ordinary session 148.
The meeting discussed the Iranian interferences in Yemen and other Arab countries, unifying the stance toward the Turkish forces' violation of the Iraqi sovereignty, supporting peace in Sudan, supporting Somalia and the Comoros Republic, supporting a peaceful settlement for the Djibouti Eritrean conflict and supporting the IDPs in the Arab countries.
The meeting also addressed the Arab Israeli conflict and the latest developments in Yemen, Syria, Libya and the Iranian intervention of three UAE islands in the Arabian Gulf.