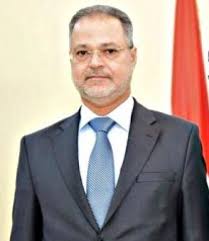 Aden, (Saba) - Deputy Prime Minister and Minister of Foreign Affairs Abdulmalik al-Mikhlafi made Saturday telephone calls with Foreign Ministers of Saudi Arabia Adel al-Jubair, the Unitd Arab Emirates Abdullah Bin Zayed, Kuwait Sabah Khaled al-Sabah and of of Qatar Mohammad Abdularahman Al Thani.
Al-Mikhlafi highlighted the significant roles of the leaders of these countries, led by Saudi Arabia, on their support and efforts for supporting Yemen and its legal authority against Houthi-Saleh Alliance's coup. He praised Saudi-led Military Firmness Storm and Hope Storm against rebels for restoring the state and security order in Yemen and protecting the security of the whole region.
While he appreciated efforts of King Salman Center for Humanitarian Activities for providing relief and aid assistance to Yemeni people across the country, he valued support of the UAE, Kuwait and Qatar for their countries' support to Yemen in different fields and in different stages in the history of Yemen.
The ambassadors renewed their countries' support to Yemen and its legitimacy and confirmed permanent keenness of their countries on Yemen's unity, security and stability.