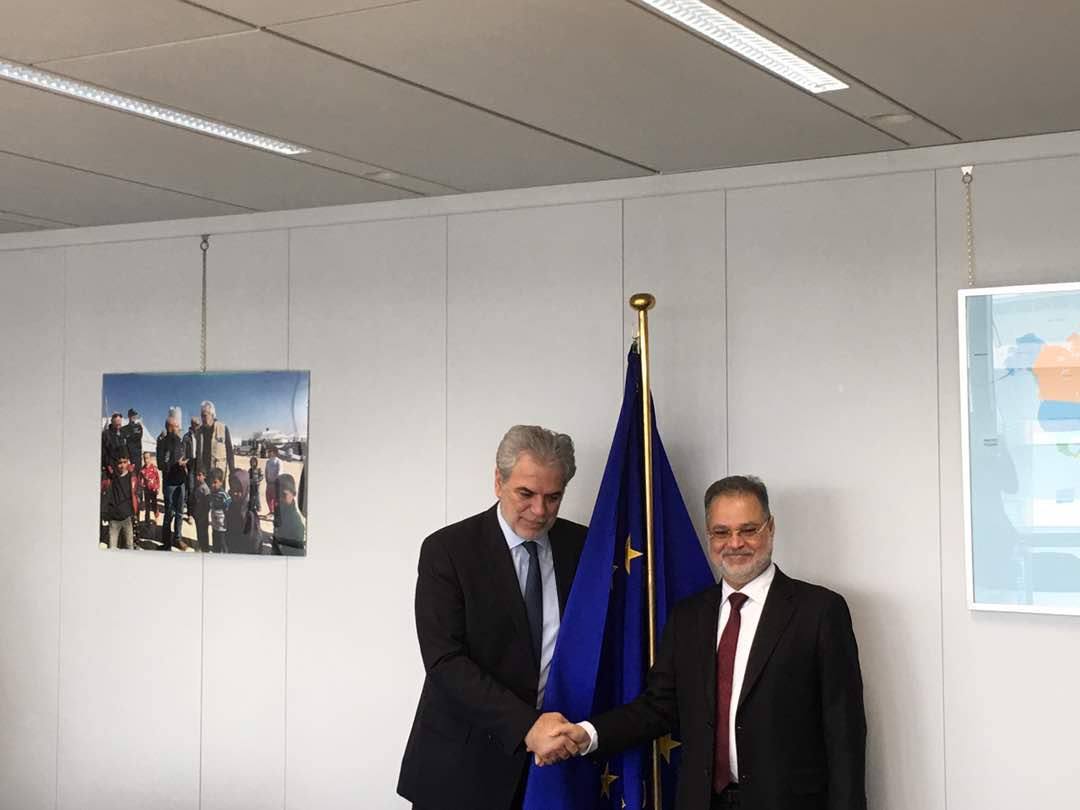 Brussels, (Saba) - Deputy Prime Minister, the Minister of Foreign Affairs Abdulmalik al-Mikhlafi discussed Tuesday with European Commissioner for Humanitarian Aid and Crisis Management Christos Stylianides humanitarian situation in Yemen.
Al-Mikhlafi confirmed keenness of President Hadi on handing over the donated humanitarian assistances to all Yemeni governorates without exception, noting that Houthi-Saleh's militias besiege cities, ban people access to relief aid and seize these aid and sell them in black markets for financing their war.
He briefed Stylianides on crimes of Houthi-Saleh's Alliance starting with looting the USD 5 billion reserve in the Yemeni Central Bank and another YR trillion while the government was keen on making the bank away of conflict, thanking the EU for its humanitarian aid to Yemen during the donor conference held in Geneva late past April.
"The government transferred the Central Bank to the transitional capital of Aden in a bid to save what can be saved," said al-Mikhlafi, noting that the government is paying salaries, partially, to the government employees in areas under the government's control due to militias' rejection of handing over revenues to the central bank.
He asserted President Hadi's keenness on permanent peace, which will be realized only if the militias surrender to the three references (the GCC Initiative, the National Dialogue Conference's outcomes and the UN Resolution 2216.
"The humanitarian crisis is severe in Yemen and we will continue support to Yemen as there is a need for that, and we are pleased the legal government is aware of humanitarian issue and works on alleviating it," said Stylianides.
You, as legal government, can depend on us and "we will work hand by hand to alleviate the brunt of humanitarian crisis in Yemen," he added.