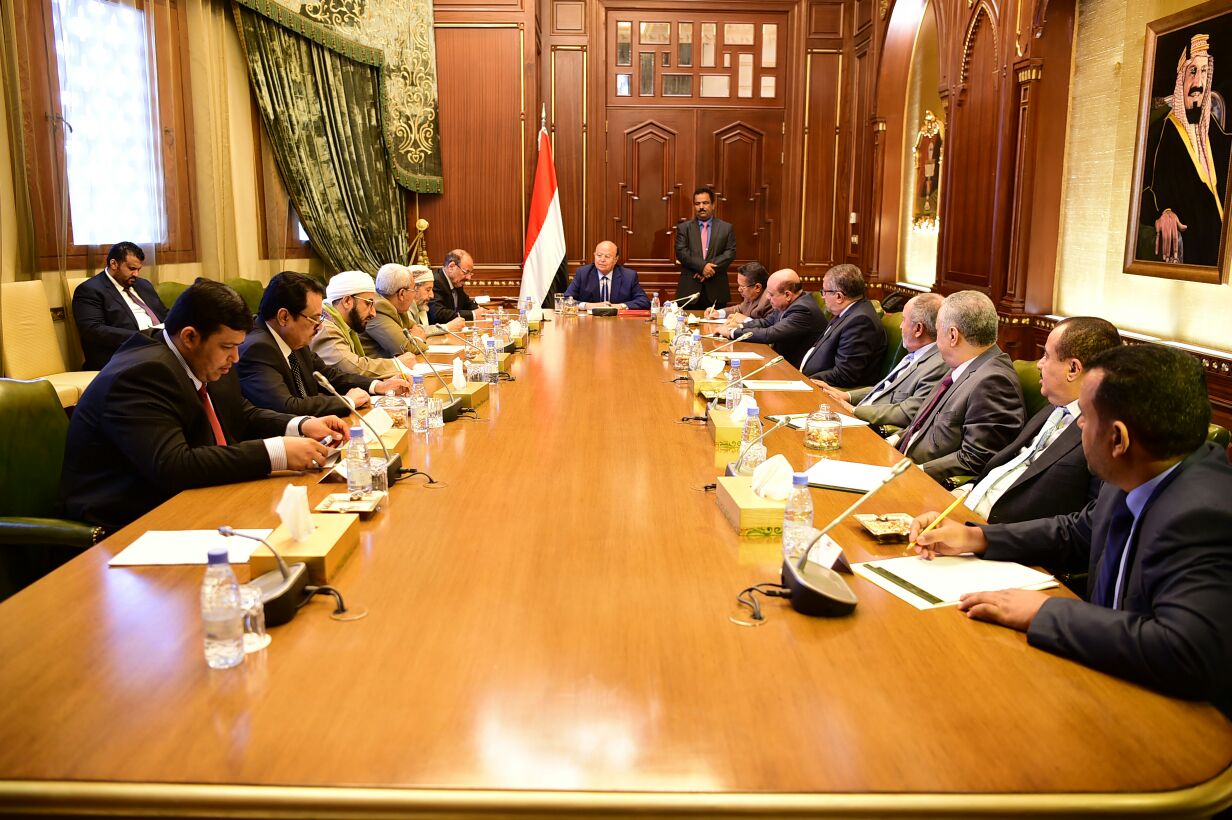 Riyadh (Saba)- President Abdo Rabbu Mansour Hadi on Sunday chaired here a meeting with his advisors, discussing a number of critical national issues relating to the creation of a Yemeni federal state based on partnership, justice, equality and good governance.
During the meeting attended by Vice President Ali Muhsin Saleh and Prime Minister Ahmed Obaid Bin Daghar, President Hadi presented an overview about updates and developments Yemen is currently witnessing at various levels.
President Hadi also spoke about victories scored by the National Army backed by the Arab Coalition in different fighting fronts.
Hadi also highly valued sacrifices made by the National Army for the sake of defending the nation.
The president introduced to his advisors to his meetings and consultations with leaders of brotherly and friendly states, emphasizing that the Yemeni people looks forward to realize peace and stability on basis of the essential terms of references which include the GCC-brokered deal, the outcomes of the National Dialogue Conference and the UN resolutions on Yemen, particularly the Resolution 2216.
YE
Saba